Whats Happening in Our Community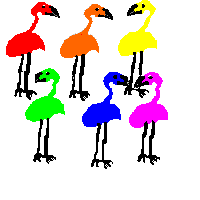 and surrounding areas
February 14 ~An Evening with Maya Angelou
7:30pm at The Paramount Theatre, 911 Pine Street, Seattle. $20.00 - $60.00. Special VIP tickets are available at $120.00, including a private post-show reception/meet & greet with Dr. Maya Angelou and light refreshments. A portion of the proceeds from the sale of VIP tickets support NSpirit Cultural Empowerment Scholarship Fund. PURCHASE TICKETS ONLINE. http://www.mayaangelou.com
February 15 ~ 11PM Channel 9

&

February11~11:30PM

Channel 28






OUT FRONT






Hosted by lesbian slam poet Staceyann Chin (left), star from Russell Simmons' Def Poetry Jam on Broadway, ITL features post "riot grrrls," a major African-American activist, and a Native American who makes art out of his AZT on ITLs "Out Front," on gays and lesbians who struggle to create voices for themselvesand the movement.



As The Advocate celebrates its 35th anniversary, ITL profiles the magazine that has sought to represent the "voice" of the gay and lesbian community from its early days as a radical pamphlet in the late 60s to its current, glossierand often controversialapproach.



Bayard Rustin (right top) was a leader in the Civil Rights Movement, but he was edged out of the fight for social justice because his gayness was considered a political liability. "In protest, there must never be any compromise; in politics, there is always compromise," Rustin later explained. In Real to Reel, ITL presents an intimate look into the new PBS documentary "Brother Outsider: The Life of Bayard Rustin."



In NYPD Pink, actor Bill Brochtrup (right center), the openly gay secretary on "NYPD Blue," takes ITL onto the production's set as he reflects on his status as ambassador to straight America, changing the hearts of the tough police squadand the shows mainstream audience.



When Kevin Catas AIDS medications changed, he decided he shouldnt simply discard the drugs. So Cata, a.k.a. Mooshka, crafted the pills into artwork that fused his gay identity and his Pueblo Indian rootsart which has saved his own life.



Young post "riot grrrls" (right bottom, Carrie Brownstein) have swept the underground music scene with their feminist politics and D.I.Y. (do it yourself) ethic, seizing control of their music and their careers. And many of these "grrrls" are lesbian. "I dont think I would be a performer if I wasnt performing my queerness," says Le Tigre band member JD Samson.



And in "Out Takes," ITLs regular commentator and Hairspray star Harvey Fierstein tells us why Homer Simpson cant sleep over at his house.
February 27~ Tacoma PFLAG (Parents, Friends & Families of Lesbians & Gay) "Preventing Suicide" PFLAG meets on the 4th Thursday of each month from 7:00 - 9:00 pm (with some intermissions during the summer) at St. Andrew's Episcopal Church.,7410 S. 12th St.Tacoma, WA
April 12 & 13 ~ Honoring Gay & Lesbian Relationships: Lesbian Couples John Gottman, PhD, professor at the University of Washington, has studied couples' interactions for 27 years. In 2001, he completed a 12-year long study of gay and lesbian relationships. He discovered strengths in these relationships, that have so far gone unrecognized, as well as challenges. Based on this research, and together with a task force of gay and lesbian psychotherapists, the Gottman Institute has developed workshops for gay and lesbian couples. These workshops are designed to honor gay and lesbian relationships and to build on and sustain their strengths. For more info, contact Eddie Edmondson, Gottman Institute [206.709.7772, 888.523.9042, eddie@gottman.com